This website is an archive of selected experimental making, research and educational projects since 2005. Not all production work is on show.
For more information on studio BoomWehmeyer, please contact info@boomwehmeyer.com
Working together with a variety of partners, academies and institutes studio BoomWehmeyer explores different perspectives around society, culture and craftsmanship. Many projects are grounded in research and maker-ship as core ingredient in their activities, with focus on research and hand's approach at the core of a design process. For BoomWehmeyer craft is about much more than the material making of an object. Rather, it is a tool for raising awareness, speaking about responsibility, and exploring relationships in ways that help people transcend to return to a richer sense of self, a new sense of connectedness, with others, and more sustainable ways of living.
Studio BoomWehmeyer work has been featured international in books and exhibitions, such as a solo exhibition in Brooklyn, New York in 2006 and Shanghai 2010 and showcasing at the DesignMiami/Basel 2012, the London Design Festival and others.
Studio BoomWehmeyer is founded by Judith van den Boom, with her activism and discourse in design have brought work in a wide context of cultures and collaborations. Judith's methods of research, design and projects are inspired by her approach as practical idealist and has been practicing internationally over 10 years. Her work stems from an active mentality to seek new forms of making, collaborating and exploring towards a more intangible rol of design creating new foundations within the rapidly changing landscape we live and work in. 
Judith is an avid lecturer and has worked with institutes in Germany, the US, the UK, China and Canada. She received her masters at the Royal College of Art in London (UK) and since working as designer, lecturer and maker. Judith worked between 2005-2012 with her practice in Shanghai and Jingdezhen, China.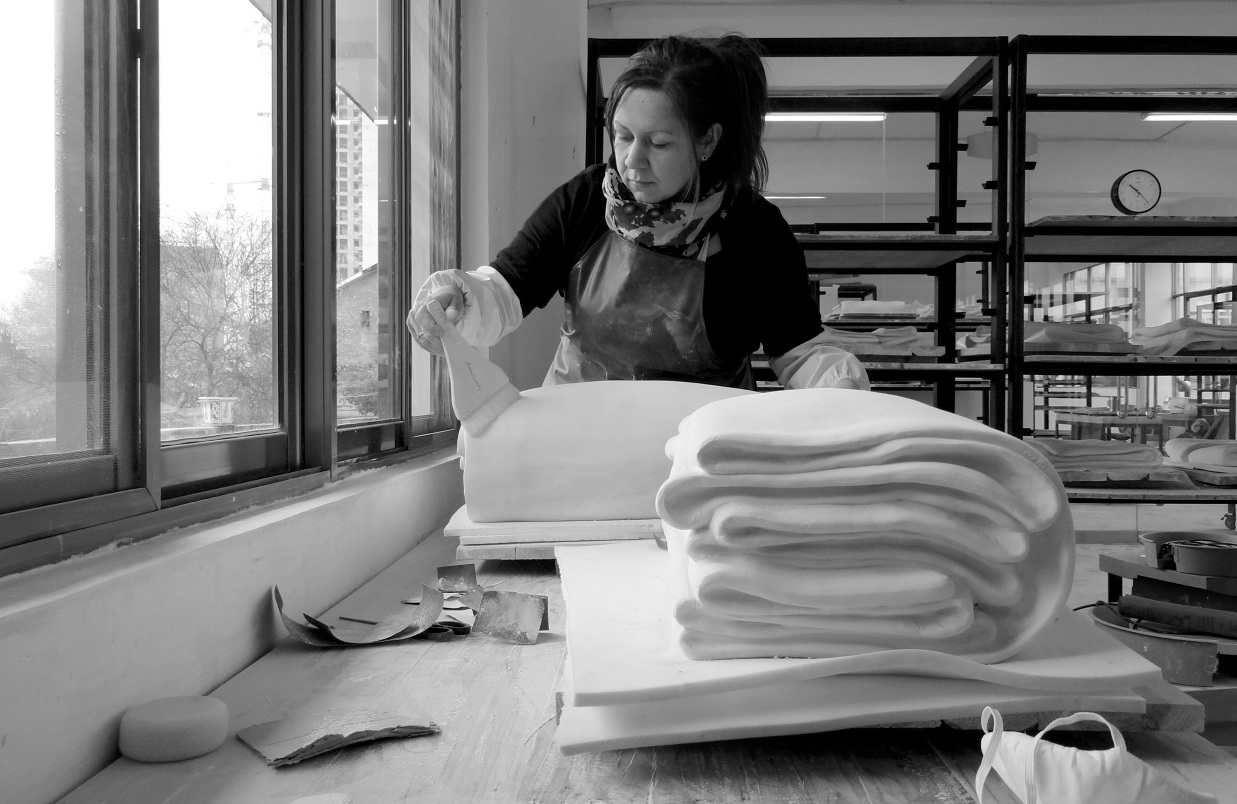 Since 2012 Judith is Head of the Product Design department at ArtEZ Institute of the Arts, Arnhem (NL) implementing a new vision and program aiming to build a new generation that rethinks and builds new practices. She has initiated the first ArtEZ Design in Residency where int. practitioners reside in the department, the Fieldworks program and many experimental and open methods working towards learning by design through a contextual and collaborative perspective. Also she develop a vivid platform of collaboration and research between the department and int. institutes from UK, USA and others.
Currently she is pursuing her research on future design practices, towards a new kind of 'facility – understanding new nodes of space/objects or modes-' to transform the structures, institutions and processes that drive the current.